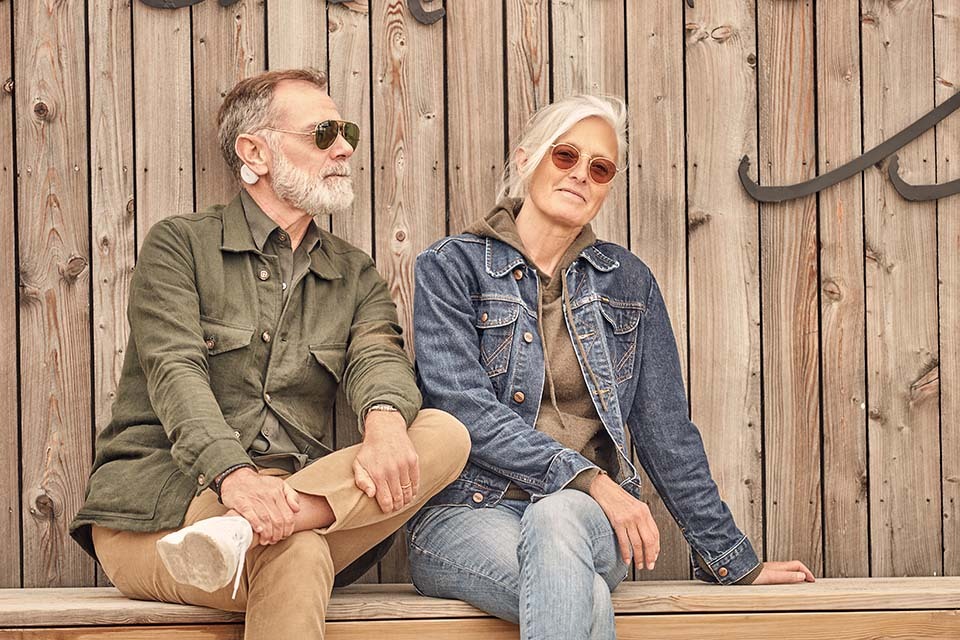 Order Tinearity G1 today
We want to contribute with a product that makes a difference for people with tinnitus. Our goal is that no one should suffer or be bothered from their tinnitus and have the opportunity to enjoy life.
Included in the box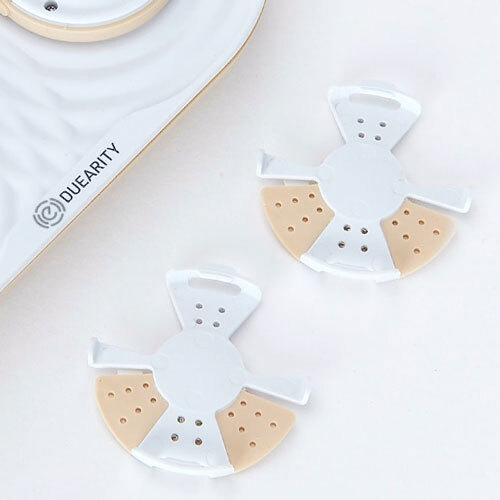 Adapters for 1 month daily usage
These are used to keep the sound component in place behind the ear. The adapters are Medtech classified as well as dermatologically tested.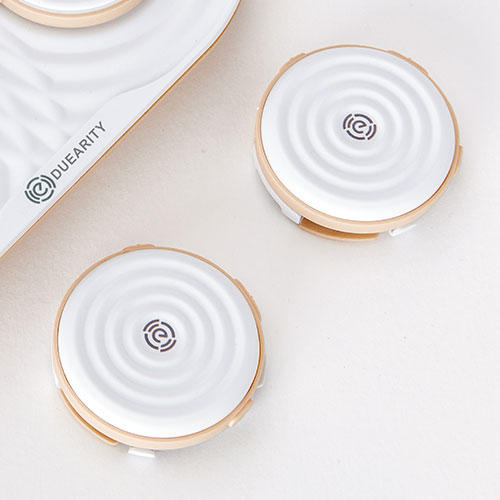 Two sound components
The sound generators generates white noise via the skull bone. Attach them to the adapters and place behind the ears.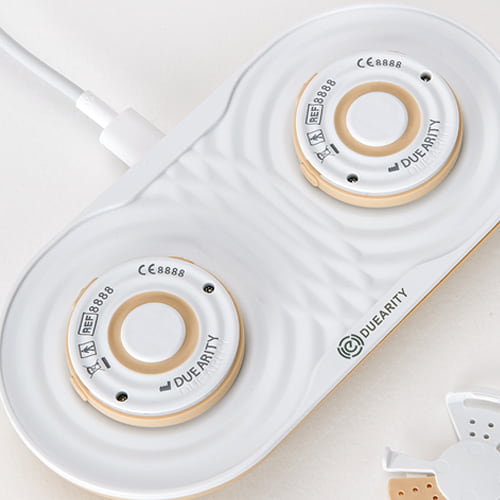 Charging plate with cable for easy charging