How to get rid of tinnitus
Unfortunately, there is currently no universal treatment for tinnitus that works for everyone. But there are several ways to alleviate it and reduce its impact on your life.
Tinnitus is a condition where you hear sounds in your ears that others cannot hear. It can be a hissing, howling or ringing sound that varies in strength and pitch. Tinnitus can occur at any age and is very common. Approximately 10-15% of the population experience this. It is not a disease, but a symptom of an underlying problem such as a hearing loss, an ear injury, an infection, stress or anxiety.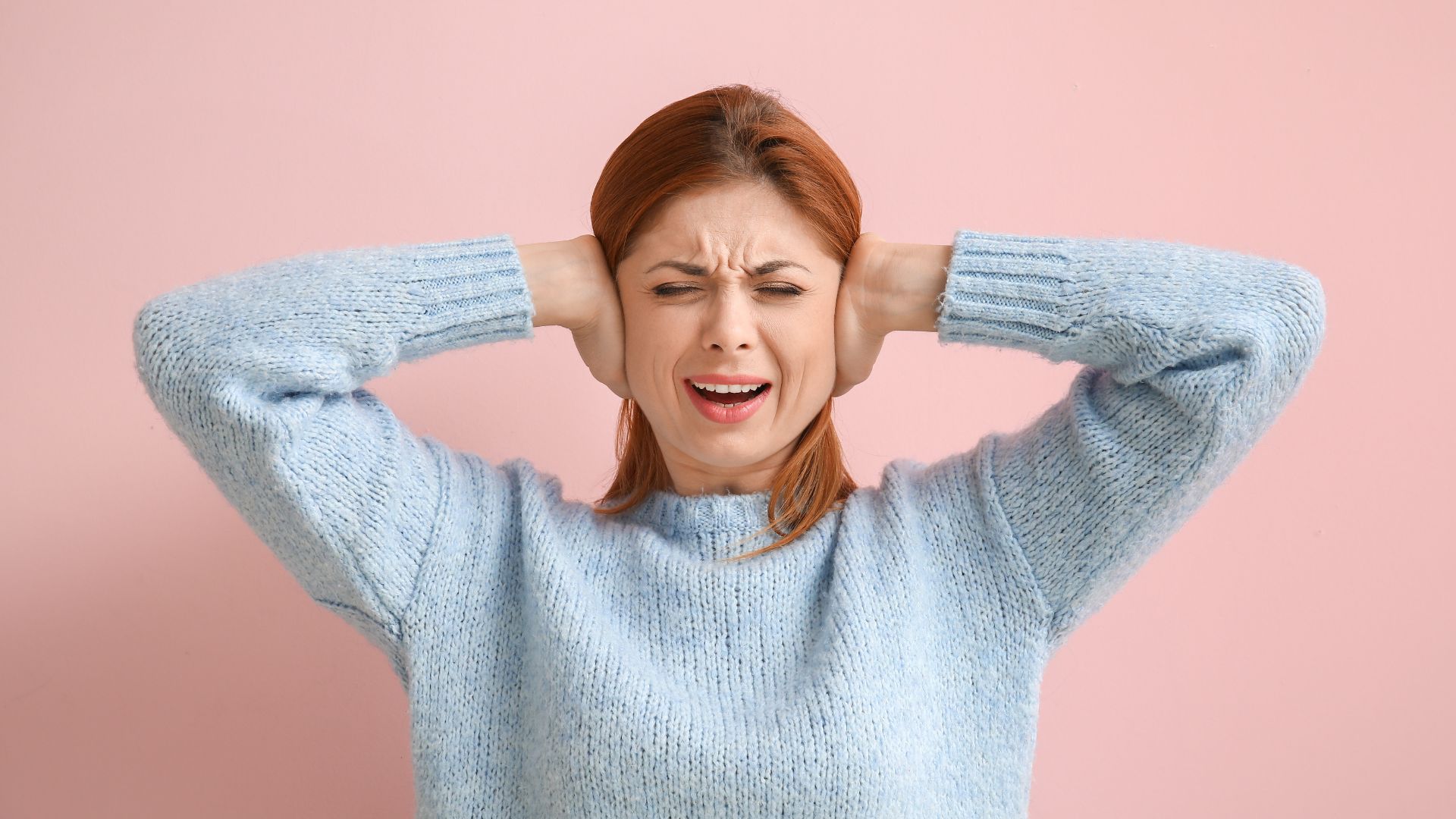 There is no treatment that completely removes tinnitus, but there are various ways to relieve the symptoms and improve the quality of life. In this blog I will give you some tips on how to manage your chronic tinnitus.
Take care of your hearing

One of the most common causes of tinnitus is excessive exposure to loud sounds that damage the tiny hair cells in the inner ear. Therefore, it is important to protect your hearing by using hearing protection for sounds that are too loud or that continue for a long time. You can also avoid listening to loud music in headphones or using earplugs to clean your ears.
Use sound therapy

Sound therapy involves listening to sounds that can dampen or mask your tinnitus, so you don't focus on it as much. It can be music, sounds from nature, white noise or specialized background sounds that you can get through apps, hearing aids or maskers. Sound therapy can help you relax, sleep better and reduce the stress that can worsen your condition.

Train your brain

Tinnitus is caused by your brain trying to compensate for the loss of hair cells in the inner ear by creating its own sound signals. By training your brain, you can learn to ignore these signals and experience less discomfort from your tinnitus. There are different methods to train your brain, such as cognitive behavioral therapy (CBT), mindfulness or neurofeedback. These methods can help you change the way you think and feel about it and give you strategies to deal with it.

Try medication

In some cases, medication may be an option. There are no medicines that directly remove tinnitus, but there are medicines that can relieve the symptoms such as anxiety, depression, difficulty sleeping or pain. You should always consult your doctor before starting to take any medication and be aware of possible side effects.
Try alternative treatment methods

There are also other treatment methods that some people find helpful, although there is no scientific evidence of their effectiveness. It can be acupuncture, hypnosis. If you want to try any of these methods, you should be careful and consult a qualified therapist.
Tinnitus is a very common problem that many people unfortunately suffer from, at different ages and from different backgrounds. It's not dangerous, but it can be very awkward and boring. You should seek professional help and try different methods to relieve your tinnitus and improve your well-being.
There is no complete cure for tinnitus, but there are ways to relieve the symptoms and learn to live with it. You are not alone with your problem, and there is help available.
You can read more about the treatment by clicking here: Treatment with Tinearity G1
Please get in touch if you want to know more about how we at Duearity treat tinnitus: info@duearity.com