Home

|

Boone

|

Blue Ridge Hearing Center, LLC - Boone
Blue Ridge Hearing Center, LLC - Boone
870 State Farm Road Suite 101
Boone
NC 28607
Mon: 8:00am - 4:30pm Tue: 8:00am - 4:30pm Wed: 8:00am - 4:30pm Thur: 8:00am - 4:30pm Fri: 8:00am - 3:00pm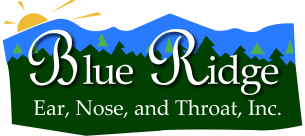 Empowering Patients with Effective ENT Care
At our clinic, we pride ourselves on offering comprehensive solutions within the realm of Ear, Nose, and Throat (ENT) care. Our vibrant and dynamic approach extends beyond expectations, enabling us to address various concerns related to the head and neck region. From diagnostic evaluations to advanced surgical procedures, we aim to provide our patients with tailored treatments that yield valuable and lasting results.
With our expertise in both medical and surgical interventions, we ensure that our patients receive holistic care that addresses their specific needs. Whether it's a persistent sinus issue or a complex ear-related concern, our team of dedicated professionals is committed to offering effective treatments and personalized care, ensuring a satisfactory experience for each patient.
We understand the importance of timely intervention, and our streamlined appointment system is designed to accommodate the needs of our patients efficiently. Don't hesitate to reach out to us via phone or our online portal to schedule an appointment and take the first step towards a healthier, more fulfilling life.
PoC: Mary Markovich, AuD