Home

|

Blue Ridge Hearing Center, LLC - Jefferson
Blue Ridge Hearing Center, LLC - Jefferson
Blue Ridge Hearing Center, LLC
200 Hospital Ave 3rd Floor Jefferson
NC 28640
Tuesday Closed Wednesday 8 am–12 pm 1–4:30 pm Thursday Closed Friday Closed Saturday Closed Sunday Closed Monday 8 am–12 pm 1–4:30 pm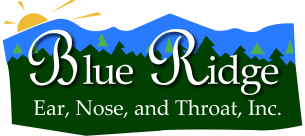 Empowering Patients with Comprehensive ENT Care at the Jefferson Clinic
Located in the heart of Jefferson, our ENT clinic offers a comprehensive range of solutions catering to various Ear, Nose, and Throat (ENT) issues. Our specialized team is dedicated to addressing diverse concerns related to the head and neck region, providing advanced medical and surgical interventions for a holistic patient experience.
From chronic sinus problems to intricate ear-related conditions, our experts at the Jefferson Clinic are committed to delivering tailored treatments that yield long-lasting results. Our state-of-the-art facilities and personalized care ensure that every patient receives the highest standard of ENT treatment, promoting overall well-being and satisfaction.
We recognize the significance of prompt care, and our streamlined appointment system enables quick access to our services. Don't hesitate to contact us through our website or by phone to schedule an appointment and take the first step towards a healthier life with our specialized ENT services at the Jefferson Clinic.
PoC: Mary Markovich, AuD