Home

|

Linville

|

Blue Ridge Hearing Center, LLC - Linville
Blue Ridge Hearing Center, LLC - Linville
Blue Ridge Hearing Center, LLC
436 Hospital Dr. Linville
NC 28646
Tuesday 8 am–4:30 pm Wednesday Closed Thursday 8 am–4:30 pm Friday 8 am–3 pm Saturday Closed Sunday Closed Monday Closed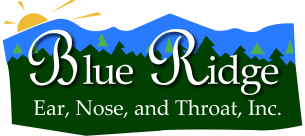 Discover Relief from Tinnitus at the Linville Clinic
Welcome to the Linville Clinic, your trusted destination for comprehensive solutions for tinnitus and other Ear, Nose, and Throat (ENT) concerns. Our warm and supportive team is dedicated to helping you find relief from the persistent ringing or buzzing in your ears.
Whether you've been struggling with tinnitus for a while or have just started experiencing symptoms, our specialists at the Linville Clinic are here to provide you with effective and personalized treatments. Through a combination of cutting-edge therapies and compassionate care, we aim to help you regain control over your hearing and improve your quality of life.
Our modern facility is equipped with the latest technology specifically tailored to address tinnitus-related issues. We understand the impact that tinnitus can have on your daily life, which is why we are committed to providing you with tailored solutions that best fit your unique needs.
Don't let tinnitus hold you back. Contact us today through our website or by phone to schedule an appointment at the Linville Clinic and take the first step toward finding relief and restoring your peace of mind.
PoC Mary Markovich, AuD