Duearity showcases Tinearity G1 at AAO-HNSF 2023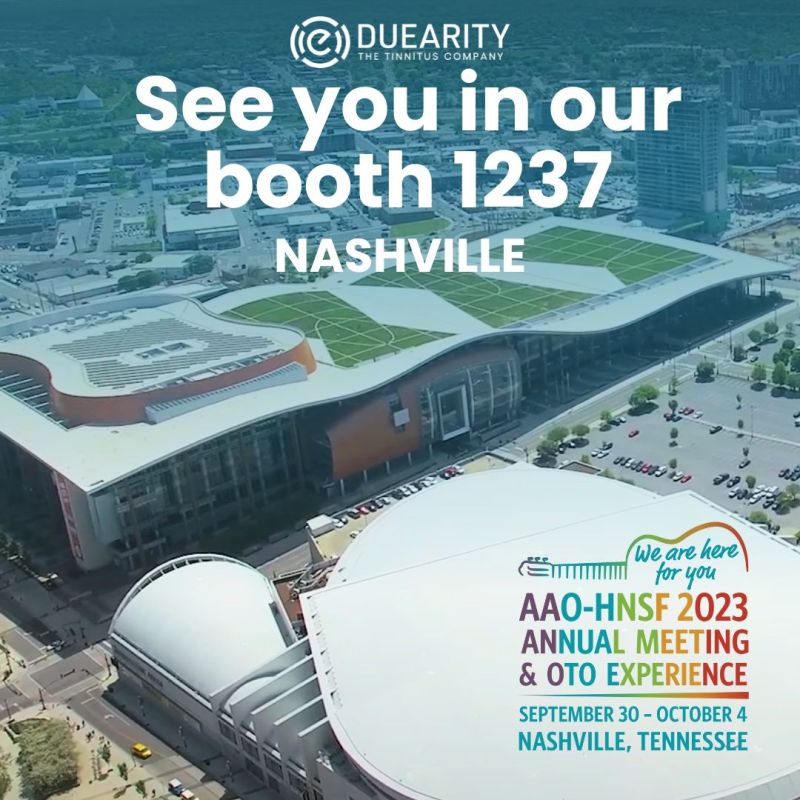 Duearity – the tinnitus company – is excited to demonstrate Tinearity G1 at the AAO-HNSF 2023 annual conference in Nashville, TN. Tinearity G1 is a medical device that distirbutes white noise via bone conduction. It's available in the US, Europe and the UK for people suffering from tinnitus. 
In the US alone, 2 million people suffer from tinnitus, many unaware of the treatments available.
"We believe that it should be simple to treat your tinnitus whenever it suits you. This is why I developed Tineary G1, and we're thrilled to demonstrate it in Nashville" says Peter Arndt, founder of Duearity.
Come by booth 1237 and meet Peter and the rest of the Duearity team and learn about Tinearity G1 and how it can help tinnitus.
About Duearity
Duearity is a medical device company that develops solutions for minimizing tinnitus. Their first device – Tinearity G1 – is CE certified and has a 510(k) FDA clearance. Duearity is listed on Nasdaq First North and has its headquarters in Malmö, Sweden.