Success at AAO HNSF 2023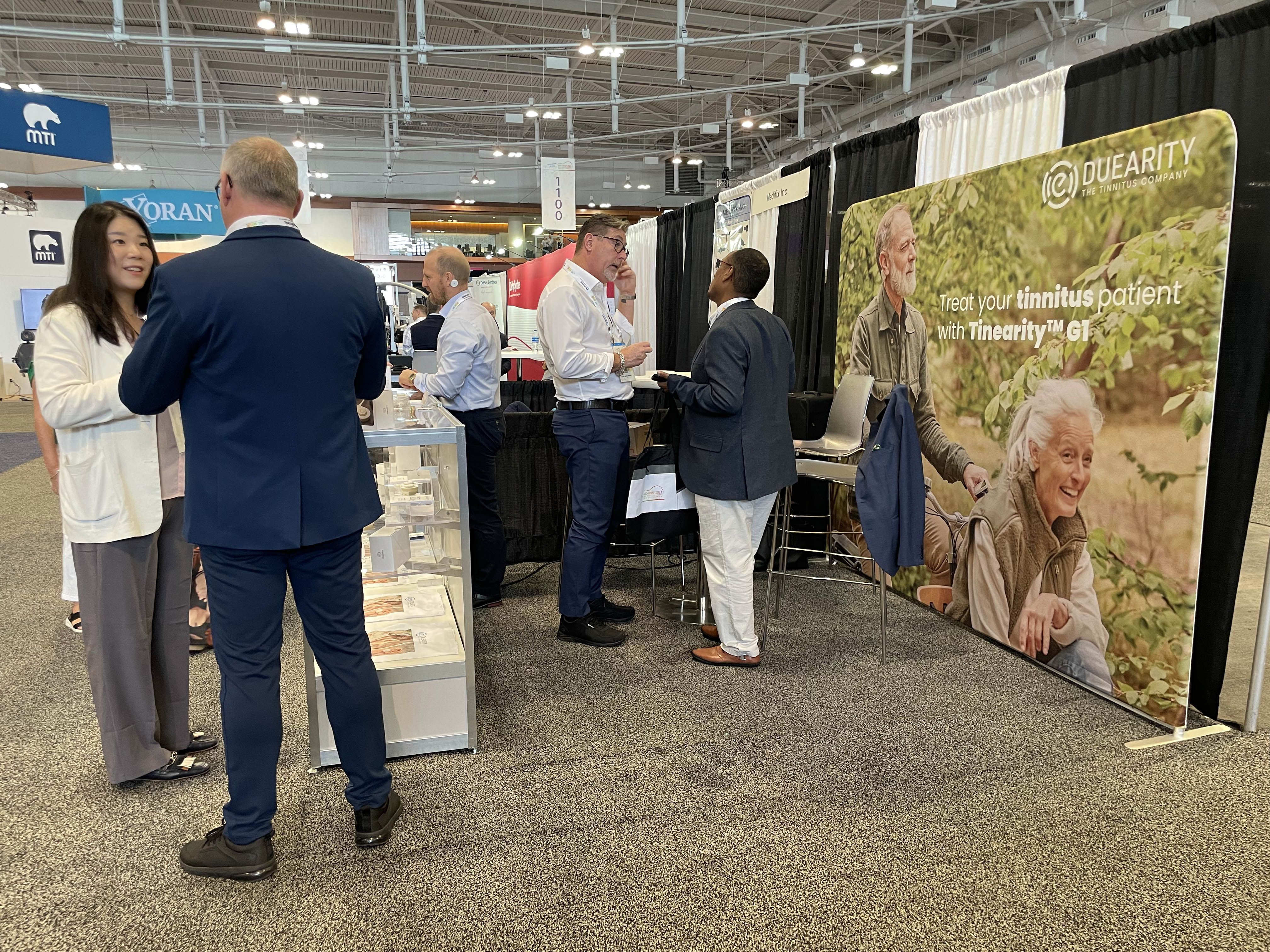 Tinearity G1 was well received that the AAO-HNSF 2023 in Nashville. Hundreds of visitors – including ENT doctors & medical device distributors from several countries came by our booth. Everyone was excited to see that there is a new medical device designed for tinnitus.
There are numerous people that suffers from tinnitus and that each patient's tinnitus is unique. Therefore it's important to have a portfolio of options to choose from when treating tinnitus. The Duearity team is excited that Tinearity G1 is becoming part of that portfolio to help reduce tinnitus and improve patients' quality of life.
Duearity is a medical device company that develops solutions for minimizing tinnitus. Their first device – Tinearity G1 – is CE certified and has a 510(k) FDA clearance. Duearity is listed on Nasdaq First North and has its headquarters in Malmö, Sweden.